The Young Israel of Sharon is a vibrant shul with a warm, friendly and relaxed atmosphere. Our ideology is inclusiveness.
Young Israel exemplifies the ideals of Modern Orthodoxy: serious Torah study and practice, with an embrace of diversity; and a participatory openness to the best of contemporary culture and community.
NEWS & EVENTS
---
All Events
Young Israel Book Club


Wednesday, Jan 16th

8:00p

to

9:30p




For our January selection, we will be reading The Weight of Ink by Rachel Kadish (suggested by Book Club member, Norma Berg). https://www.jewishbookcouncil.org/book/the-weight-of-ink f the Lisses, 110 Ames Street. Set in London of the 1660s and of the early twenty-first century, The Weight of Ink (winner of a National Jewish Book Award) is the interwoven tale of two women of remarkable intellect: Ester Velasquez, an emigrant from Amsterdam who is permitted to scribe for a blind rabbi, just before the plague hits the city; and Helen Watt, an ailing historian with a love of Jewish history. When Helen is summoned by a former student to view a cache of newly discovered seventeenth-century Jewish documents, she enlists the help of Aaron Levy, an American graduate student as impatient as he is charming, and embarks on one last project: to determine the identity of the documents' scribe, the elusive "Aleph." Electrifying and ambitious, The Weight of Ink is about women separated by centuries—and the choices and sacrifices they must make in order to reconcile the life of the heart and mind. (from Amazon.com; https://www.amazon.com/Weight-Ink-Rachel-Kadish-ebook/dp/B01I4FPLUG/ref=sr_1_1?ie=UTF8&qid=1539955906&sr=8-1&keywords=weight+of+ink) All book club books may be purchased from Amazon through the link on the YI website, which will provide Young Israel with 10 percent of the purchase price. We also try to ensure that there are sufficient copies available through the Sharon Public Library system for all of our Book Club selections. New members are always welcome. Hope to see you there!

Young Israel of Sharon - Movie Night: Of Journeys and Memory


Motzei Shabbat, Jan 19th

8:00p

to

10:00p


The Green Dumpster Mystery
Ha'taalumah Ba'meholah Ha'yerukah
Israel, 2008, 50 minutes
Hebrew with English subtitles
Directed by Tal Haim Yoffe

Traveling on his scooter through Tel Aviv, filmmaker Tal Haim Yoffe finds a discarded box of old photographs in a green dumpster. This docu-detective film, slowly unwinds a family history, beginning in Lodz, Poland, and traveling through the Siberian Gulag, a Samarkand sugar plant, a Ha'apala ship and the battlefields of the Sinai Peninsula. Like Daniel Mendelsohn's bestseller The Lost and David Ofek's film No. 17 is Anonymous, this tightly-paced tour de force vividly evokes the now-extinguished lives of an anonymous—but typical—Israeli family.

Young Israel of Sharon - Movie Night: Of Journeys and Memory


Motzei Shabbat, Feb 16th

8:00p

to

10:00p


Carvalho's Journey
Director/Producer/Writer: Steve Rivo
Narrator: Michael Stuhlbarg

A real life 19th-century American western adventure about Charleston born Sephardic daguerreotypist Solomon Nunes Carvalho who became one of the first to photograph the Far West while traveling with Native Americans, Mormons, and mountain men as part of explorer John Fremont's 1853 Westward Expedition through Kansas, Colorado, Utah, and California. Narrated by Michael Stuhlbarg (Boardwalk Empire, Steve Jobs).
---

Missed a shiur or lecture?
Visit the YI Sharon Torah Archives
---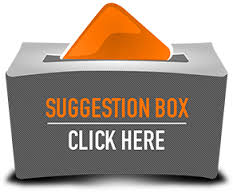 Wed, December 19 2018
11 Tevet 5779
Upcoming Programs & Events
---
Support YI while shopping!
Support Young Israel while shopping at Amazon.com by using this link
. YI gets up to 10% of the puchase price!
Zmanim
Alot Hashachar
5:38a
Earliest Tallit
6:12a
Netz (Sunrise)
7:09a
Latest Shema
9:25a
Zman Tefillah
10:11a
Chatzot (Midday)
11:42a
Mincha Gedola
12:05p
Mincha Ketana
2:21p
Plag HaMincha
3:18p
Shkiah (Sunset)
4:15p
Tzeit Hakochavim
5:02p
More >>
Wed, December 19 2018 11 Tevet 5779