August 25, 2020/5 Elul 5780
Dear Young Israel of Sharon,
Dear Community,
The Yamim Noraim are gifts. Not being able to enjoy them as we normally would is a bitter pill to swallow. But the need for our Tefillot – wherever we may be when we articulate them – is as urgent as ever. We daven for a year of blessing and good health; a year of sustenance and an end to uncertainty; a year of scientific breakthrough and an end to this plague.
I would like to share with you an update on our plans. Our first priority has been and remains keeping everyone safe and healthy. In formulating our plans, we have utilized the most up-to-date guidance provided by the CDC and the Massachusetts State Department of Health, and we have consulted extensively with our COVID-19 task force. It goes without saying that our plans should be considered contingent upon favorable public health indicators. Should the situation in our area change, we will have to be nimble enough to adapt to different circumstances.
Encouraged by the success of our capacity to effectively resume services—both outdoor and indoor-- while maintaining public health and safety, we believe that we have the experience and knowledge to responsibly orchestrate in-person davening for both Rosh Hashana and Yom Kippur.
While our services will be abbreviated and we will not be able to do much singing, we still intend to be faithful to our nusach. We are pleased to have with us familiar and beloved baalei tefillah and baalei tokeah.
Members who are older or who suffer from underlying conditions are strongly advised to consult with their doctors before making a decision to come to shul. For those who are comfortable attending services, we have arranged for davening in two outdoor locations—our sukkah and a large rented tent, and in one indoor location--in our main sanctuary. We plan to hold two successive services (with sanitization in between) in each outdoor location and just one service indoors. Based on the survey results which gave us a sense of who is interested in coming to what, we believe that these five minyanim, with the possibility of a sixth for Yom Kippur, will be able to support our needs.
Seats will be clustered together based on families. Each family is entitled to a unit of men and a unit of women. Each unit, which can be up to 4 seats of the same gender, will be distanced 8 feet apart. Members will be able to include children, even married ones, in this unit, but unfortunately, we will not be able to accommodate non-members this year.
We are doing our best to accommodate your preferences but request your flexibility and adaptability as we juggle many different factors. We will inform you of your minyan times and seat locations the week beforehand. Please note that the start to all the minyanim have been staggered to avoid a large group arriving and departing at the same time. With this in mind we request that everyone arrive at their minyan within the first 15 minutes of its start time.
Our relatively low membership dues structure requires us to charge for high holiday seats but I want to emphasize that nobody will be turned away due to financial constraints. For assistance, please be in touch with me or with our financial secretary at financialassistance@yisharon.org.
If you will not be attending services but would like to attend an outdoor shofar blowing, we plan to have Shofar blowing in front of the shul at 11:00 AM, 12:00 PM and 3:00 PM. If you need someone to come to your house to blow the shofar, please contact me directly.
We of course recognize that many of our members will not feel comfortable attending services. Rest assured, we will do everything we can to help make Rosh Hashana and Yom Kippur feel as much like the Yamim Noraim as we can. Among the ideas we are working on are: a Shabbat Shuva Drasha on Zoom on Thursday evening, September 24th; Expanded Yamim Noraim YI DAF delivered to your door; Bursts of Meaning from Rabbi Cheses throughout Elul; An option to participate in Yizkor services on Zoom prior to Yom Kippur; and more. If you have other thoughts or suggestions, please let me know.
With best wishes for a ketiva v'chatima tova,
Rabbi Noah Cheses & Michael Gerber, President
NEWS & EVENTS
L'Shana Tova!
There are no upcoming events at this time.
---

Missed a shiur or lecture?
Visit the YI Sharon Torah Archives
---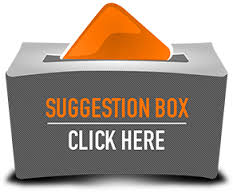 The Young Israel of Sharon is a vibrant shul with a warm, friendly and relaxed atmosphere. Our ideology is inclusiveness.
Young Israel exemplifies the ideals of Modern Orthodoxy: serious Torah study and practice, with an embrace of diversity; and a participatory openness to the best of contemporary culture and community.
Wed, September 23 2020
5 Tishrei 5781
Support YI while shopping!
Support Young Israel while shopping at Amazon.com by using this link
. YI gets up to 10% of the puchase price!
Zmanim
Alot Hashachar
5:11a
Earliest Tallit
5:43a
Netz (Sunrise)
6:34a
Latest Shema
9:35a
Zman Tefillah
10:36a
Chatzot (Midday)
12:36p
Mincha Gedola
1:07p
Mincha Ketana
4:08p
Plag HaMincha
5:23p
Shkiah (Sunset)
6:39p
Tzeit Hakochavim
7:20p
More >>
Wed, September 23 2020 5 Tishrei 5781