The Young Israel of Sharon is a vibrant shul with a warm, friendly and relaxed atmosphere. Our ideology is inclusiveness.
Young Israel exemplifies the ideals of Modern Orthodoxy: serious Torah study and practice, with an embrace of diversity; and a participatory openness to the best of contemporary culture and community.
NEWS & EVENTS
---
All Events
Young Israel Book Club


Wednesday, Jun 19th

8:00p

to

9:30p




At our next book club meeting, we will discuss The Last Watchman of Old Cairo by Michael David Lukas, winner of the 2018 National Jewish Book Award for Fiction. https://www.jewishbookcouncil.org/book/the-last-watchman-of-old-cairo Joseph, a literature student at Berkeley, is the son of a Jewish mother and a Muslim father. One day, a mysterious package arrives on his doorstep, pulling him into a mesmerizing adventure to uncover the tangled history that binds the two sides of his family. For generations, the men of the al-Raqb family have served as watchmen of the storied Ibn Ezra Synagogue in Old Cairo, built at the site where the infant Moses was taken from the Nile. Joseph learns of his ancestor Ali, a Muslim orphan who nearly a thousand years earlier was entrusted as the first watchman of the synagogue and became enchanted by its legendary—perhaps magical—Ezra Scroll. The story of Joseph's family is entwined with that of the British twin sisters Agnes and Margaret, who in 1897 depart their hallowed Cambridge halls on a mission to rescue sacred texts that have begun to disappear from the synagogue. (from Amazon.com) All book club books may be purchased from Amazon through the link on the YI website, which will provide Young Israel with 10 percent of the purchase price. We also try to ensure that there are sufficient copies available through the Sharon Public Library system for all of our book club selections. (In addition, several of our current book club members have indicated that they have library cards through the Minuteman Library System (https://www.minlib.net/our-libraries) and were able to obtain copies of books at the Norwood, Needham, Newton and Brookline libraries among many others.) New members are always welcome. Hope to see you there!
---

Missed a shiur or lecture?
Visit the YI Sharon Torah Archives
---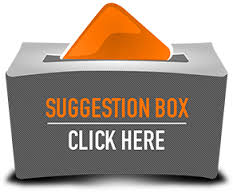 Sun, May 26 2019
21 Iyyar 5779
Tonight's Sefirah Count Is 37
היום שבעה ושלשים יום שהם חמשה שבועות ושני ימים לעמר
Upcoming Programs & Events
---
Support YI while shopping!
Support Young Israel while shopping at Amazon.com by using this link
. YI gets up to 10% of the puchase price!
Zmanim
Alot Hashachar
3:27a
Earliest Tallit
4:13a
Netz (Sunrise)
5:15a
Latest Shema
8:58a
Zman Tefillah
10:13a
Chatzot (Midday)
12:42p
Mincha Gedola
1:19p
Mincha Ketana
5:03p
Plag HaMincha
6:36p
Shkiah (Sunset)
8:09p
Tzeit Hakochavim
8:59p
More >>
Sun, May 26 2019 21 Iyyar 5779