.
NEWS & EVENTS
There are no upcoming events at this time.
---
Who Do I Contact To...? Link to a Handy List of Contacts
Missed a shiur or lecture?
Visit the YI Sharon Torah Archives
AND - YIOS NOW HAS ITS OWN YOUTUBE CHANNEL!
We are excited to announce that we are now collecting and organizing our recorded classes and shiurim so that you may access them at your convenience. For now, the best (although far from perfect) platform for this is a YouTube Channel which is organized by playlists. Each playlist has within it the classes from a specific topic, teacher or series. For instance, this playlist is for Mrs. Deborah Klapper's weekly Talmud class and this playlist features Jay Harris' recent lecture series).
PLEASE press the RED SUBSCRIBE button so that you can receive updates when new content is uploaded to the channel.
---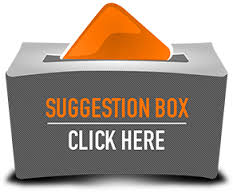 The Young Israel of Sharon is a vibrant shul with a warm, friendly and relaxed atmosphere. Our ideology is inclusiveness.
Young Israel exemplifies the ideals of Modern Orthodoxy: serious Torah study and practice, with an embrace of diversity; and a participatory openness to the best of contemporary culture and community.
Thu, August 5 2021
27 Av 5781
Support YI while shopping!
Support Young Israel while shopping at Amazon.com by using this link
. YI gets up to 10% of the puchase price!
Zmanim
Alot Hashachar
4:03am
Earliest Tallit
4:44am
Netz (Sunrise)
5:42am
Latest Shema
9:15am
Zman Tefillah
10:27am
Chatzot (Midday)
12:50pm
Mincha Gedola
1:26pm
Mincha Ketana
5:00pm
Plag HaMincha
6:30pm
Shkiah (Sunset)
7:59pm
Tzeit Hakochavim
8:46pm
More >>
Thu, August 5 2021 27 Av 5781