The Young Israel of Sharon is a vibrant shul with a warm, friendly and relaxed atmosphere. Our ideology is inclusiveness.
Young Israel exemplifies the ideals of Modern Orthodoxy: serious Torah study and practice, with an embrace of diversity; and a participatory openness to the best of contemporary culture and community.
NEWS & EVENTS
Missed a shiur or lecture?
Visit the YI Sharon Torah Archives
Young Israel of Sharon will hold a General Membership meeting on Tuesday May 29th at 8:00 pm (immediately after Maariv) at YI Sharon, 100 Ames Street Sharon, MA. Please mark your calendars - all members are invited to join!
The Agenda will be:
> Board Elections - See the proposed slate below
> Open issues - Open to general membership for discussion
The board proposed slate (below) was developed through a combination of the desire of current board members to continue serving, those who expressed interest, and those we asked. Rabbi Cheses has reviewed and approved this slate. We are still finalizing a few positions, and will share updates. If you would like to get involved, we are building committees to support many of these roles - let us know!
Please note that in addition to the slate proposed by the board, members may nominate themselves for board positions and be included in the May 29 vote. You may also reference Article IV of the Revised Constitution and By-laws - Adopted August 30, 2015. Please email Sandy at sandy@yisharon.org if you would like a copy of the Bylaws.
Proposed slate for YI Sharon 2018 – 2019 Board
Officers: President – Naomi Korn Gold; Vice President – David Greene; Corresponding Secretary – Josh Rosenthal; Recording Secretary – TBD; Treasurer – Michael Gerber
Directors: Financial Secretary – Avi Traum; Director of Chessed – Rina Hoffman; Director of Education – Ami Blaskowsky; Director of Fundraising – Erin Statter; Director of House - Josh Vogel; Director of Inclusion - Jodi Saltzman; Director of Membership – Dani Halpern; Director of Programming – Simmie Hefetz; Director of Publicity/Marketing – Sharon Ramelson; Director of Youth and Family – TBD; SHAS Liason - David Katz
Be a part of the strategic planning process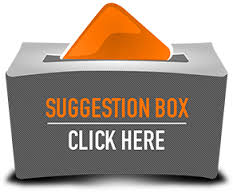 Mon, May 21 2018
7 Sivan 5778
Upcoming Programs & Events
---
Support YI while shopping!
Support Young Israel while shopping at Amazon.com by using this link
. YI gets up to 10% of the puchase price!
Zmanim
Alot Hashachar
3:34a
Earliest Tallit
4:18a
Netz (Sunrise)
5:19a
Latest Shema
9:00a
Zman Tefillah
10:14a
Chatzot (Midday)
12:42p
Mincha Gedola
1:18p
Mincha Ketana
5:00p
Plag HaMincha
6:32p
Shkiah (Sunset)
8:04p
Havdalah
8:54p
Tzeit Hakochavim
8:54p
More >>
Mon, May 21 2018 7 Sivan 5778