March 12, 2020 / 16 Adar 5780

Dear Friends-
In the interest of protecting all our members and upholding the paramount Torah value of human life, we write to share with you that as of tomorrow, Friday March 13th at 3pm, the Young Israel of Sharon will be suspending all Shul functions, and closing our building until further notice. This means that all minyanim, in person shul programs, and our annual dinner are canceled.
This very difficult decision was made based upon the recommendation of a medical advisory committee that was formed to advise our shul this week. This advisory committee felt that there needs to be a deliberate attempt to slow the spread of the COVID -19 virus to avoid overwhelming the health care system and ensuring that all those who require medical attention can receive the highest level of care.
We have coordinated this decision with Etz Chaim and with Chabad of Sharon, who will also close their doors before Shabbat. We strongly discourage house minyanim from forming at this time.
While our physical presence will be reduced, we will seek additional ways to build community in creative ways. We will take advantage of technology to conduct new programs such as pre-shabbat sing alongs, musical havdalah, and ongoing Torah classes. Pay attention to your inboxes for more details about these opportunities.
The human, religious dimension of this present hour requires us to separate physically, but it does not require "social distancing." Rather, we are called upon to increase our social connections through small acts of care, kindness and chessed. We should make lists of people to call and check in on--from within our friend groups and beyond. Every step taken away from another human being in terms of physical presence must be replaced by a step toward another human being in terms of emotional support and connection that can happen via phone, internet, or other means (that do not transmit viruses).
This moment in history is going to test the bonds of community that we have worked so hard for so many decades to build. Let's stay safe and let's draw one another closer in a way that we've never done before. We welcome all ideas and feedback as per ways in which we can grow together during this time.
There are individuals and families in our community who are under immense emotional and financial stress due to the current pandemic. Please consider giving tzedaka through this fund to help provide support locally: YIS Emergency Fund: https://www.yisharon.org/form/financial-distress.html
One of the most important principles of Jewish law and ethics is the mitzvah: "וְנִשְׁמַרְתֶּם מְאֹד לְנַפְשֹׁתֵיכֶם - And you shall very much guard your lives" (Devarim 4:15). We have a fundamental religious duty to protect our own health and safety, as well as that of others. This mandate overrides every other mitzvat aseh (affirmative Torah and Rabbinic obligations). Keeping safe and not causing harm are Biblical Mitzvot of the highest proportions, while praying with the congregation and hearing the leining is a Rabbinic Mitzvah and of lesser significance. Our Sages say (TB Sanhedrin 74a) that it is better to minimize one Shabbos in order to have the health to celebrate future Shabbatot; "וחי בהם - and you shall live by them (Vayikra 18:5)," and not imperil yourselves through the mitzvot.
We are in uncharted waters. There is much unknown along this road but at the same time there we are confident that we will overcome, persevere and emerge stronger. Please reach out to us or any member of the Board if we can help in any way during this difficult time. We wish everyone continued health and strength.
B'vrachah,
Rabbi Cheses
David Greene
NEWS & EVENTS
Please advertise in our 43rd Annual Adbook!
Click here to contribute to the ad book
There are no upcoming events at this time.
---

Missed a shiur or lecture?
Visit the YI Sharon Torah Archives
---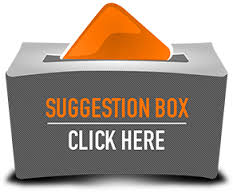 The Young Israel of Sharon is a vibrant shul with a warm, friendly and relaxed atmosphere. Our ideology is inclusiveness.
Young Israel exemplifies the ideals of Modern Orthodoxy: serious Torah study and practice, with an embrace of diversity; and a participatory openness to the best of contemporary culture and community.
Sun, June 7 2020
15 Sivan 5780
Support YI while shopping!
Support Young Israel while shopping at Amazon.com by using this link
. YI gets up to 10% of the puchase price!
Zmanim
Alot Hashachar
3:16a
Earliest Tallit
4:05a
Netz (Sunrise)
5:09a
Latest Shema
8:56a
Zman Tefillah
10:12a
Chatzot (Midday)
12:44p
Mincha Gedola
1:22p
Mincha Ketana
5:09p
Plag HaMincha
6:44p
Shkiah (Sunset)
8:19p
Tzeit Hakochavim
9:11p
More >>
Sun, June 7 2020 15 Sivan 5780