The Young Israel of Sharon is a vibrant shul with a warm, friendly and relaxed atmosphere. Our ideology is inclusiveness.
Young Israel exemplifies the ideals of Modern Orthodoxy: serious Torah study and practice, with an embrace of diversity; and a participatory openness to the best of contemporary culture and community.
NEWS & EVENTS
---
LULAV AND ETROG ORDERS
It's time to order your Lulav and Etrog for 5780. Please order by filling out the the form at https://www.yisharon.org/form/etrogorder5780.html before Friday, October 4th.
---
YOMIM NORAIM SEATS
Reservations are now closed for seats for the Yomim Noraim for 5780/2019. If you need assistance, please contact Sandy at the shul office, 781-784-6112 or sandy@yisharon.org.
---
All Events
Young Israel Book Club - A Woman in Jerusalem by A. B. Yehoshua


Wednesday, Oct 30th

8:00p

to

9:30p




At our next YIOS Book Club meeting, we will be discussing A Woman in Jerusalem by A. B.Yehoshua. A woman in her forties is a victim of a suicide bombing at a Jerusalem market. Her body lies nameless in a hospital morgue. She had apparently worked as a cleaning woman at a bakery, but there is no record of her employment. When a Jerusalem daily accuses the bakery of "gross negligence and inhumanity toward an employee," the bakery's owner, overwhelmed by guilt, entrusts the task of identifying and burying the victim to a human resources man. This man is at first reluctant to take on the job, but as the facts of the woman's life take shape—she was an engineer from the former Soviet Union, a non-Jew on a religious pilgrimage to Jerusalem, and, judging by an early photograph, beautiful—he yields to feelings of regret, atonement, and even love. At once profoundly serious and highly entertaining, A. B. Yehoshua astonishes us with his masterly, often unexpected turns in the story and with his ability to get under the skin and into the soul of Israel today. (from Amazon.com)
---

Missed a shiur or lecture?
Visit the YI Sharon Torah Archives
---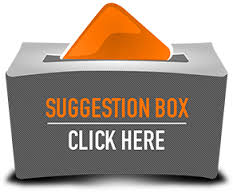 Fri, October 18 2019
19 Tishrei 5780
Upcoming Programs & Events
---
Support YI while shopping!
Support Young Israel while shopping at Amazon.com by using this link
. YI gets up to 10% of the puchase price!
Zmanim
Alot Hashachar
5:38a
Earliest Tallit
6:09a
Netz (Sunrise)
7:00a
Latest Shema
9:44a
Zman Tefillah
10:40a
Chatzot (Midday)
12:30p
Mincha Gedola
12:57p
Mincha Ketana
3:42p
Plag HaMincha
4:50p
Candle Lighting
5:41p
Shkiah (Sunset)
5:59p
Tzeit Hakochavim
6:41p
More >>
Fri, October 18 2019 19 Tishrei 5780