May 21, 2020/27 Iyyar 5780
Dear Young Israel of Sharon,
In light of Governor Baker's announcement to begin reopening houses of worship, we would like to update you as to how we envision a reopening taking place for YIS. In short:
We will follow the OU's & RCA's guidance to wait 14 days after state reopening is announced before proceeding to reopen shul..

We will begin with tefillah b'tzibur through one daily weekday minyan, tentatively planned to begin Monday, June 1st.

There will be restrictions on whom can attend, and safety protocols while on the premises

If health indicators continue to improve, we will proceed with ongoing phases of reopening
If you are interested in more specific details, please read our plans below. We will continue to update you, particularly about minyan arrangements, as our plans progress. Please contact us with any questions or concerns. However limited attendance may be, particularly at the beginning, we anxiously await the opportunity to see many of you in person and daven with you yet again.
We hope and pray to Hashem that the worst is behind us and the situation will continue to improve.
B'vrachah,
Rabbi Noah Cheses
David Greene, President
Reopening Task Force (David Greene, Michael Gerber, Sharon Ravid, Dr. Josh Kosowsky, Dr. Kim Stein, Dr. Elie Sternberg, Dr. Avi Traum, Dr. Tzvi Bluestone, Josh Beiser, Ruby Yarmush, Gilbert Schiffer and Andy Shooman)
---
Young Israel of Sharon Reopening Details
Note: These guidelines continue to be a work in progress. Please forgive any omissions.
When will our shul reopen?
Last week we shared the RCA/OU's guidelines for reopening, along with a letter signed by many of the Boston Orthodox Rabbis on this topic. Shuls are urged to wait 14 days after Phase 1 reopening has begun in their respective area. After receiving the go ahead from the Town of Sharon's health department on May 18th, the earliest date that we could resume some activities here in Sharon would be Monday June 1.
The importance of the delay is to give our task force time, in consultation with local health professionals, to gauge the success of the reopening process in our area. Additionally, it ensures reopening shul in our tight knit community does not contribute to hastening the spread of the virus. As such, our "reopening" on June 1 will depend on what happens in the interim.
What will reopen?
We will begin with the one of the core tenets of our mission—to provide tefillah b'tzibur--through a daily minyan. Minyan will look very different than it did 10 weeks ago. Here are the three stages that we envision happening:
1) June 1-June 5: Mincha/Maa'riv @ 8:00 PM
2) June 7-June 12: Adding 1 Shacharit Minyan @ 6:45 AM
3) June 13: Adding 1 Shabbat Minyan @ 7:30 AM
What will minyan look like?
Minyan will…
· be held in the pergola/Sukkah area between the Shul building and the modular units, with rain location of the social hall.
· be limited to 24 people (using the stricter 8 ft apart, our sukkah space will allow for 17 men and 7 women)
· require pre-registration with priority given to those saying kaddish (this will also facilitate tracing, should that be necessary)
· have pre-assigned seats
· have two shomrim—one for health regulation compliance and one for security
What will be the health precautions at minyan?
We plan to implement a number of policies to minimizing the potential spread of COVID-19 during minyanim..:
1) It is essential that anyone exhibiting any COVID-19 symptoms, has had recent significant direct exposure to someone who has COVID-19, or any other circumstance for which medical guidance would be to quarantine, not attend. It can not be emphasized enough that this is not a matter of personal preference or religious stringency, rather this is an obligation to protect communal health.
2) We will also insist that all who attend shul wear masks for these initial phases of reopening. An individual who comes to shul without a mask will be asked to leave immediately. (We will evaluate exceptions to this rule at a later date.)
3) A social distancing standard of 8 feet between attendees will be implemented at all minyanim..
4) If the minyan, due to weather, moves to the social hall, all doors will be propped open and the bathrooms and sinks will be off limits except for emergencies.
5) Everyone will be required to bring their own siddurim/chumashim.
6) There will be lysol wipe dispensers spread out through the davening spaces that should be used by minyan attendees to wipe down surfaces before and after use.
What about the shaliach tzibur and ba'al korei?
Our Tefilah will also be modified to enhance safety. We will not have singing during minyanim, even on Shabbat. Shabbat morning minyanim will not have a drasha. Weekday mincha/maariv minyanim will not have learning in the middle. (There will be a brief pause following mincha to make sure maariv does not begin until after shkiah.) All shul shiurim will continue virtually.
Regarding laining, the baal korei will stand alone at the bimah and receive all the aliyot of that laining. He will make brachot before and after each aliyah. He will also perform a Sefardi style hagbah and gelilah. This is to allow for appropriate social distancing.
Our plan is for the chazan and baal korei to lead their parts of the service without wearing a mask so they may be heard. They will each wear their mask until it is time for their role, and they will replace their mask immediately afterwards. We will need to be diligent regarding appropriate spacing around the chazan and baal korei.
For how long will this last?
We are not sure, and will need to gauge how this situation progresses. Hopefully, communal health will be strong after we and other institutions begin reopening, and we can then gradually increase the size of minyanim, perhaps the number of minyanim, and then maybe other activities as well. This will occur slowly and gradually, as we expect the health precautions to be in place for a significant period of time.
Who can come to minyan?
The importance of personal caution cannot be overemphasized. Even if all of the policies above are followed perfectly, members could still become infected in shul. For that reason, anyone at a greater health risk--because of health conditions or age--are urged not to attend shul at this point. We would recommend discussing your specific circumstances with a medical professional. We are also requesting children under the age of bar/bat mitzvah not to attend minyan.
We are distraught about the prospect of excluding many members, including our children and our seniors, in the early stages of this reopening process. This is clearly at odds with our cherished value of maximal inclusion within the halachic system. Furthermore, Moshe demands that בִּנְעָרֵ֥ינוּ וּבִזְקֵנֵ֖ינוּ נֵלֵ֑ךְ, [only] with our children and our elders will we go [to pray in the desert]. We entertained the possibility of not opening until we could all be together again. The unknown time frame to reach this milestone is challenging. For the time being, we have a sacred responsibility to provide a safe option for as many people as possible for tefillah b'tzibur, kriyat haTorah, and the opportunity to say kaddish for loved ones.
A word of caution:
Many might hear of reopening plans and breathe a sigh of relief, taking them as a sign that we can relax our personal practices. The reopening of our institutions obligates us to be as diligent, if not more so, regarding social distancing and all safety precautions in other aspects of our lives. Please remember that this should not be viewed as a matter of personal decision, rather one of communal responsibility.
NEWS & EVENTS
Please advertise in our 43rd Annual Adbook!
Click here to contribute to the ad book
There are no upcoming events at this time.
---

Missed a shiur or lecture?
Visit the YI Sharon Torah Archives
---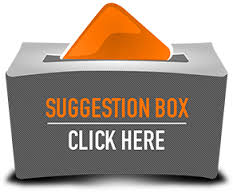 The Young Israel of Sharon is a vibrant shul with a warm, friendly and relaxed atmosphere. Our ideology is inclusiveness.
Young Israel exemplifies the ideals of Modern Orthodoxy: serious Torah study and practice, with an embrace of diversity; and a participatory openness to the best of contemporary culture and community.
Fri, August 7 2020
17 Av 5780
Support YI while shopping!
Support Young Israel while shopping at Amazon.com by using this link
. YI gets up to 10% of the puchase price!
Zmanim
Alot Hashachar
4:08a
Earliest Tallit
4:47a
Netz (Sunrise)
5:45a
Latest Shema
9:17a
Zman Tefillah
10:28a
Chatzot (Midday)
12:50p
Mincha Gedola
1:25p
Mincha Ketana
4:58p
Plag HaMincha
6:27p
Candle Lighting
7:37p
Shkiah (Sunset)
7:55p
Tzeit Hakochavim
8:42p
More >>
Fri, August 7 2020 17 Av 5780