Young Israel of Sharon
The Young Israel is a vibrant shul with a warm, friendly and relaxed atmosphere. Our ideology is inclusiveness.
Young Israel exemplifies the ideals of Modern Orthodoxy: serious Torah study and practice, with an embrace of diversity; and a participatory openness to the best of contemporary culture and community.
News & Events
We extend our deepest condolences to Stephen Grayman and his family on the passing of Stephen's mother Adele Grayman.
Stephen Grayman will be sitting Shivah for his mother, a"h, in Sharon beginning this Thursday afternoon through next Monday. Weekday minyanim will be at the Grayman home, 9 Arboro Drive: Mincha-Maariv (starting this Thursday) at 4:30 p.m. (note later start time); Shacharit on Friday and next Monday at 6:50 a.m., on Sunday at 8:00 a.m.
The Early Shacharit Minyan at 6:00 and 6:10 a.m. will be at Shul throughout the week.
May Stephen and the entire Grayman family be comforted among the mourners of Zion and Yerushalayim.
Mazal Tov to Mindy and Marty Liss and the entire Liss family on the occasion of Yiriel's marriage to Leah Nunberg this past Sunday.
Young Israel of Sharon's 38th Annual Celebration
Place an ad in the Journal
Make reservations
Rabbi Search
Kick Off meeting slides and video | Committee and involvement forms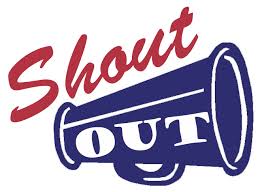 Introducing Kiddush Shout Outs!
Sponsor a Kiddush Shout Out!
Learn more

The Halakhot of Stove and Oven Use on Shabbat and Yom Tov - Rabbi Meir Sendor posted September 18
Mon, 26 January 2015 6 Shevat 5775