Young Israel of Sharon
The Young Israel is a vibrant shul with a warm, friendly and relaxed atmosphere. Our ideology is inclusiveness.
Young Israel exemplifies the ideals of Modern Orthodoxy: serious Torah study and practice, with an embrace of diversity; and a participatory openness to the best of contemporary culture and community.
News & Events

Mazal Tov to Joshua & Dora Levin on Esther's bat mitzvah and to the entire Levin and Schaefer families.
Mazel Tov to Ronit and Rafi Kaufman on the birth of a baby boy. The Brit Milah is scheduled for this Shabbat in New Haven, CT. Mazel Tov as well to grandparents, Amy Levine and David Kaufman.
Yom Ha'atzmaut Celebration Thursday April 23 5:00pm-7:00pm
Rabbi Search
Committees Announced Posted 2/28/15
Sign up for focus groups! Posted 2/8/15
Survey and Assessment Committee update Posted 2/2/15
Survey & Assessment Committee | Process Committee announced posted 1/14/15
Kick Off meeting slides and video | Committee and involvement forms
Pesach 2015 -5775
Pesach Packet & Schedule - 5775 - download
Authorization Sale of Chometz 5775 - download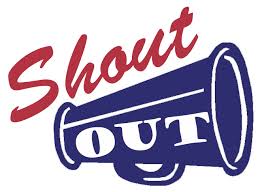 Introducing Kiddush Shout Outs!
Sponsor a Kiddush Shout Out!
Learn more

Sat, 18 April 2015 29 Nisan 5775