Young Israel of Sharon
The Young Israel is a vibrant shul with a warm, friendly and relaxed atmosphere. Our ideology is inclusiveness.
Young Israel exemplifies the ideals of Modern Orthodoxy: serious Torah study and practice, with an embrace of diversity; and a participatory openness to the best of contemporary culture and community.
News & Events
Young Israel of Sharon's 38th Annual Celebration - March 7th
Place an ad in the Journal
Make dinner reservations
Halakhot of Parshat Zakhor & Purim
Mazal Tov to Arieh and Shlomit Taube and their whole family on Aviel's bar mitzvah.
Mazal Tov to Matt and Nina Weinstock on the birth of a grandson, Hillel Natan, born to Varda (Weinstock) and Marc Berkson.
Mazal Tov to Dahlia and Yoni Weinberg, big sister Yardena, and grandparents Sharon and Aaron Weinberg, on the birth of a baby girl!
Rabbi Search
Committees Announced Posted 2/28/15
Sign up for focus groups! Posted 2/8/15
Survey and Assessment Committee update Posted 2/2/15
Survey & Assessment Committee | Process Committee announced posted 1/14/15
Kick Off meeting slides and video | Committee and involvement forms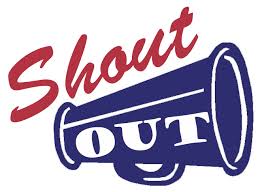 Introducing Kiddush Shout Outs!
Sponsor a Kiddush Shout Out!
Learn more

The Halakhot of Stove and Oven Use on Shabbat and Yom Tov - Rabbi Meir Sendor posted September 18
Mon, 2 March 2015 11 Adar 5775