Young Israel of Sharon
The Young Israel is a vibrant shul with a warm, friendly and relaxed atmosphere. Our ideology is inclusiveness.
Young Israel exemplifies the ideals of Modern Orthodoxy: serious Torah study and practice, with an embrace of diversity; and a participatory openness to the best of contemporary culture and community.
News & Events
Mazal Tov to Shmuel & Rosalyn Shafner on being honored by the Sharon Kollel.
Mazal Tov to the Diamond and Kamowitz families on Eliana becoming a bat mitzvah.
Condolences. We extend our deepest condolences to Eileen Schongold on the passing of her father Bernard Jonas a"h. May the Schongold family be comforted among the mourners of Zion and Yerushalayim.
Announcing the Eddie Fistel Memorial Fund
Rabbi Search
Committees Announced Posted 2/28/15
Sign up for focus groups! Posted 2/8/15
Survey and Assessment Committee update Posted 2/2/15
Survey & Assessment Committee | Process Committee announced posted 1/14/15
Kick Off meeting slides and video | Committee and involvement forms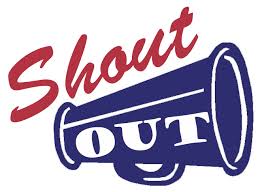 Introducing Kiddush Shout Outs!
Sponsor a Kiddush Shout Out!
Learn more

Thu, 28 May 2015 10 Sivan 5775